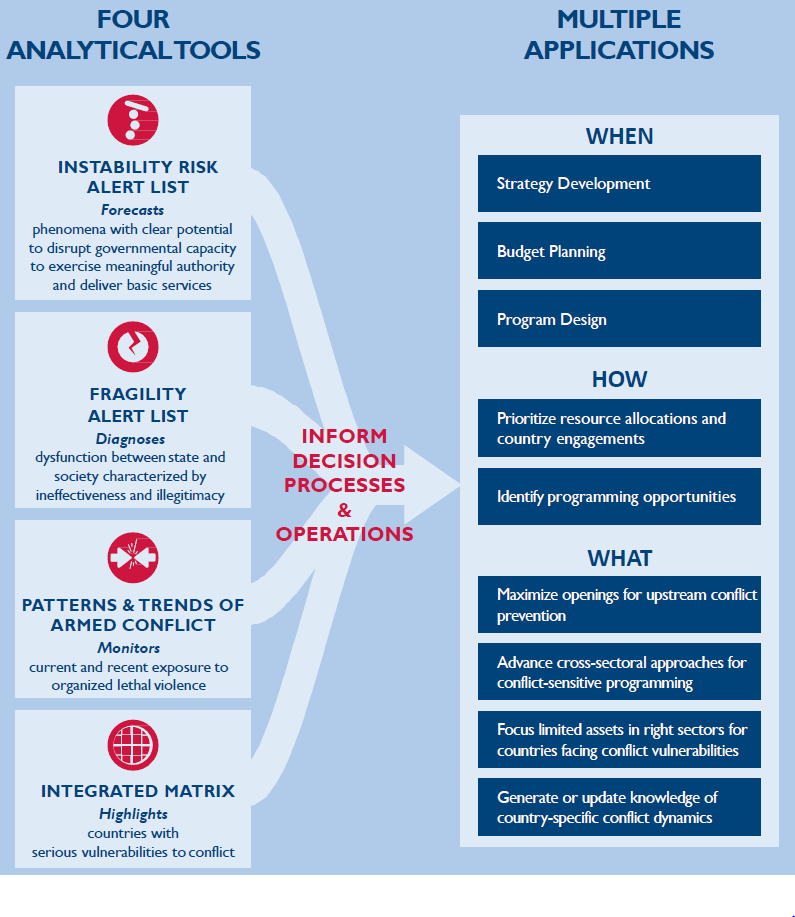 CIDCM worked on a series of contracts for the Alert Lists program with the US Agency for International Development, via partnerships with ARD (2010-2012), Tetra Tech ARD (2013-2014), and MSI (2015-2018).
The Alert Lists reports were a signature product of USAID's Office of Conflict Management and Mitigation, compiled on an annual basis from 2005-2018.
For the Alert Lists reports, CIDCM conducted extensive statistical analyses in support of assessments of conflict vulnerability in 160+ countries around the world. The analyses examined patterns and trends in the risks of large-scale instability (adverse regime change, internal war, state and non-state mass killing), the nature of fragility in state-society relations, and the prevalence of organized armed conflict.
As part of the Alert Lists program, CIDCM also compiled related technical briefs on topics such as the relationship between gender inequality and conflict, the role of extreme poverty in societal fragility, the influence of food aid on conflict onset and duration, and early warning of mass atrocities against civilians.