Kelly Wong is a research scientist at the University of Maryland. For more than 20 years he has 
worked on the academic, policy, and implementation frontiers of international development. 
Research underpins this work and has helped clear political resistance to the introduction of 
competitive-market telecommunications regimes, supported greater private sector expansion of 
national and cross-border high speed data infrastructure, and the design and implementation of 
institutional strategies for a variety of organizations. He has been Principal Investigator for over 
20 USDA, USAID, UNDP, and World Bank projects. In Africa he has worked with over 15 
universities, a number of governments, and three regional economic commissions.
In the late 1990s and early 2000s he supported the USAID Leland Initiative including work with 
national stakeholders in Kenya and Rwanda that contributed to the architecture of 
telecommunications policy reforms and subsequent de-monopolization of ICT services. From 
2001-2005 he led the National University of Rwanda-University of Maryland Partnership which 
focused on a cross-cutting effort to strengthen core National University of Rwanda capacity in 
Computer Science, Conflict Management, and the Faculty of Education. This Partnership 
designed and delivered more than 100 distance education modules and innovated a tutor assisted 
distance education pedagogy. In 2006 and 2007 he directed the Executive Professional 
Development (EDP) program for
NetTel @Africa
, a consortium of 12 East and Southern African 
universities. The EDP paired U.S. universities and State Public Utility Commissions with ten 
universities in Rwanda, Kenya, Tanzania, South Africa, Uganda, and Zambia. The EDP was 
designed to provide quick capacity building in specific areas of telecommunications policy and 
regulation—ranging from spectrum management to licensing, Voice Over IP & Data 
Convergence, and Universal Service. In 2007 and 2008 he served as President of the Digital 
Bridge Institute, the training institute of the Nigerian Communications Commission. There he 
developed the Institute's strategic plan and launched curricular reform conforming to Nigerian 
industry needs and relevance to telecommunications professionals. He also initiated 
administrative reforms in procurement processes, designed the Institute's first unified budget, and 
led institutional planning for the Institute's expansion from Abuja to Lagos and Kano.
Recently he has been engaged in research on innovation and innovation management. In this 
capacity he has worked on World Bank and the International Center for Tropical Agriculture 
research and is co-author of Innovation Strategies for Digital Agriculture: the 2017 CGIAR 
Inspire Challenge (CIAT: Cali, Colombia, forthcoming) and Do mLabs Still Make a Difference? 
(World Bank: Washington DC, 2017). In 2015 he drafted Methodology and Implementation 
Approaches to Counter Ebola Virus Disease with Health Systems and Mobile Payments 
Applications for USAID. He is co-editor with Ernest J. Wilson III of Negotiating the Net: The 
Politics of Internet Diffusion in Africa (Lynne Rienner, 2007) and co-author with Russell 
Southwood and Brian King of Night is Falling in Fredonia: A Case-Study Based Scenario of 
Cross-Border Telecommunication Issues (Balancing Act, 2009) and with Ernest J. Wilson III of 
The Status of the Information Revolution in Africa (Telecommunications Policy, 2003).
Kelly wrote his Ph.D. thesis on international anarchy at the University of British Columbia and 
his M.S. thesis on international law at Portland State University. In the fall of 2018 he is leading 
an Honors College seminar at the University of Maryland on comparative international 
cybersecurity policy.
For the last 18 years Dr. Wong's research has centered on International Development. Working on scholarly-policy implementation frontiers, he has examined issues ranging from how international development donors operationalize conflict dynamics to solutions to extend affordable high-quality broadband telecommunications services in the developing world. He was the lead author of Web and Mobile Applications for International Development (2013) and Methodology and Implementation Approaches to Counter Ebola Virus Disease with Health Systems and Mobile Payments Applications (2015). In 2015 he launched a research project on how USAID designs, implements, and manages innovation. This research includes establishing a database incorporating information on funding, sector, innovation approaches, and success or failure of innovation projects.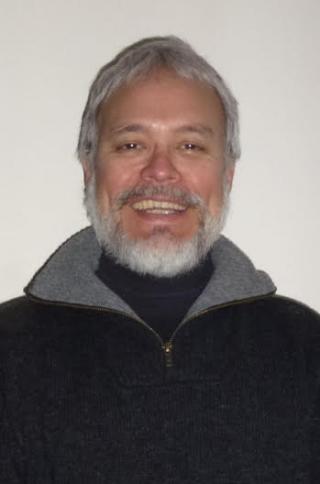 2117C Chincoteague Hall
Center for International Development and Conflict Management