John is currently Co-Director of the Partners in Conflict and Partners in Peacebuilding Projects, and Senior Associate with the Center for International Development and Conflict Management (CIDCM), Department of Government and Politics, at the University of Maryland.
Working with CIDCM since 1988, Dr. Davies has led conflict transformation initiatives and workshops bringing together conflicting parties in over 25 countries on 6 continents, including in the Middle East, South, East and South East Asia, Sub-Saharan Africa, the former Soviet Union, Eastern Europe, and North and South America. He has trained hundreds of government, IO and NGO professionals in conflict transformation, prevention, peacebuilding and democratic transitions, including political leaders, diplomats, negotiators, peacekeepers, senior police, business, religious and civil society leaders. He serves as consultant to the US Government's State Failure, Political Instability and Genocide Early Warning Projects, US Agency for International Development and the US Department of State and Department of Defense; the UN Department of Peacekeeping Operations; and has served as trustee and board member for the London-based Forum on Early Warning and Early Response (FEWER).
Dr. Davies has LL.B., M.Litt., M.S. and Ph.D. degrees in law, psychology and political psychology/international conflict management from the Australian National University, the University of New England and Maharishi International University, with additional graduate work at Harvard University.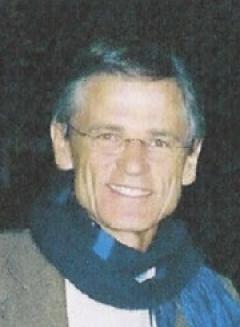 4122 Chincoteague Hall
Center for International Development and Conflict Management